Los Angeles County Bar Association
"My experience with Comtel has been FANTASTIC. Having a software architecture background and coming from the high profile tech space, I'm used to dealing with a certain caliber of talent. Comtel shares these values, whereas many telecom vendors don't take ownership of projects. They over promise and under deliver.  Comtel takes ownership and in doing so anticipates issues and addresses them. I'm just along for the ride and am updated on a regular basis. Knowing Comtel has things under control allows me to concentrate my efforts where they should be. Just recently, after having gone through several vendors for an Avaya switch, Comtel sent out someone who within the hour had a better understanding of the environment than the previous vendor who had been engaged off and on for over a year. Thank you Comtel for making things easy so that I can concentrate on doing my job. Delivering epic, resilient, and scale-able systems used by thousands of people." -Michael Ossu, Director of IT

Orange County Head Start, Inc.
 "As the technology leader for a multimillion dollar organization, I have many vendors to manage and even more bombarding me daily for my business, especially when it comes to carrier services. It seems like every other day a new 'sales rep' tells me how he can lower my price and give me higher quality services. I laugh….. Comtel is the one vendor that manages it ALL for me! They take care of EVERYTHING telecom related. I don't know anybody who likes dealing with this stuff, but its mission critical to have our voice and data working right at all times. Over 14 years and a flawless performance for over 40 sites. I don't give references lightly, but Comtel has the expertise, the processes and the people, so I know there is one area of my business I don't have to worry about. They guide and manage it from beginning to end. I only have to call one number. Great service is rare today. Even more rare is to have a vendor demonstrate actual leadership and results consistently, time and again in their domain. Thank you Comtel." -Tyson Murphy, MIS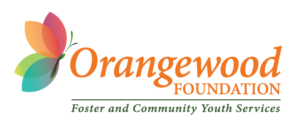 Orangewood Foundation
 "Orangewood Foundation has been an AT&T customer for many years. They (AT&T) have been a reliable network for us, and yet it hasn't been without its significant challenges. Most recently, on top of having a two year old credit accumulating by the thousands of dollars per month, we were applying for federal funding through E-Rate. Although we were extremely frustrated with the credit issue, we hired a consultant for E-rate and thought we had it well in hand. Our AT&T account manager introduced us to The Comtel Group, and Comtel immediately brought value. They helped us not only identify all the individual accounts we had and the current network topography, but before we even met they did this work in advance to streamline the conversation, which it did. They also pointed out that though we had an e-rate consultant, we couldn't take full advantage of the discount and worse off might not even get approved if we didn't take some specific steps, which they helped us with. Frankly without their intervention I'm not confident we would have received the responses from the provider community (including AT&T who wouldn't have made the deadline to respond to the RFP and retained our business). The net result was, we were able to expedite the credit issue getting resolved, design a more robust network, eliminate wasteful spend in our current consumption, and get e-rate approved for tens of thousands in federal funding to cover telecom costs (a direct cost savings to us), all while they did the bulk of the work not us. As a side note our e-rate consultant pointed out they made his work a lot more efficient and effective as well. Bottom line we highly recommend Comtel and whenever we have a telecom need we trust Comtel to not only be extremely professional, transparent, and easy to engage, but that they will always bring more to the table than we could have without them." -Phillip Thai, IT 

 A&A Ready Mixed Concrete, Inc.
"Like most companies we are always looking for ways to move forward. As it relates to dial tone and internet services I typically don't want to think about it at all. I just want it to work. When I do think about it I think about getting it at the lowest cost and what a hassle it is to manage. We had multiple companies try to 'sell' us services. Comtel did not just come in and throw quotes at us. They quickly and painlessly audited our environment (24 locations). It was extremely revealing and powerful. They designed the solution that was perfect for us, then brought in and negotiated and renegotiated with the carriers. Then to my surprise they didn't just walk away after the sale, and they didn't leave the migration and installation to us, our vendors and carriers to work out. They seamlessly coordinated and managed the whole thing. It saved our organization and me tens of thousands of dollars in man hours and vendor expense. If there is ever a problem I know I can call and get through to the right person who will handle it. This is the stuff, that as a business leader, you don't want to have to think about. Comtel makes that possible." -Alan Bay, Director of IT

SureFire
 "As the technology leader of a mid-market firm, like many of my peers, I am not an expert in many of the technologies we are dependent on, so I have to leverage those who are. At the point at which we recognized we needed a new phone system, Comtel had already been supporting our network for years. It was a natural transition to have them help us evaluate a hosted platform. Initially, we thought our network provider would be a natural choice and transition. What we did not realize was the complexity of the evaluation and its implication to our desired business outcome. What could have been an 'easy sale' for Comtel became a very incisive deep dive into understanding our current usage of our existing platform and a gap analysis to what was possible and ideal. The gap was significant. Once Comtel helped us determine how exactly we should be leveraging a hosted platform, we assumed that the hard part was over with. What we quickly discovered was that the provider had no idea how to implement their own product smoothly or effectively. Comtel quickly jumped into action and led the way through a complex, but relatively painless transition of a core technology we knew very little about. We deeply trust Comtel's expertise, process, and integrity. Thanks you guys!" -Jennifer Curlee, IT Leader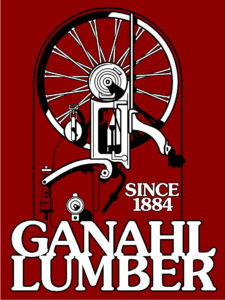 Ganahl Lumber 
"Our IT managed services company is excellent. That is why, when they highly recommended The Comtel Group to evaluate and manage our telecom needs, we had high expectations.  Simply put: Comtel has delivered at every step. Comtel promised a high quality evaluation and recommendation, so they audited our 10 locations, including our point-to-point, internet, and voice networks. The result was taking our highly complex and messy wide area network situation and trimming it down into a much less expensive, elegantly designed network that included redundancy capacities we did not have before. They also promised they would manage the migration to this optimized solution, and, again, they delivered.  After they designed it, they lead the way for all parties and overcame several obstacles (such as specification changes, internal wiring needs, and new sites being added to the mix) to ensure it was implemented the right way. This was no simple task, but the ease with which we can manage our network today gives me the confidence to say they are capable of handling large, messy, complex needs and producing an ideal outcome." -Gary Armstrong, IT Manager

Nationwide Legal
"The experience with Comtel has been great! In the evaluation and sales process they were able to break down the options technically and financially in a way that allowed me to see literally which of my existing spend and services would remain and which would go away, and what would be added. Without their guidance and reports I would have been left with a proposal that didn't express the true new technical and financial state to present to management. They are very knowledgeable, helpful, and even caring. Navigating us through the implementation the difference between working with a provider/carrier without them is like going to court and trying to defend yourself in a major legal battle, and having your lack of expertise and knowledge used against you. Versus having the top ranked law firm on your team leading the way. I look forward to continually working with them. They make all the difference." -MJ Naderi, Director of IT

Wiring Systems Plus
"I get calls from several carriers constantly recruiting us to sell services to my customers. I tell them 'I already have a partner I work with that I trust completely. They take the headache out of dealing with carrier services, they handle it all; the paperwork, configuration, project management etc.' I normally handle the sales portion, but recently I had a customer that was going to renew another 3 year deal with their current carrier. No question that without Comtel getting involved the customer would have renewed, and not been in as good of a solution for them. So, now they help me CLOSE DEALS also. They've helped me go from being lackadaisical about providing my customers the carrier services to proactive. It's helping my customers get a higher quality service at the lowest possible cost, and helping me build my business." -Andy Ellis, President